28 servings
Easy to chew gummy
His Sexual Health Stack
His Sexual Health nutrient gummies combine a specialist formulation of natural ingredients, including Zinc, Iron, and Vitamin D3, which studies show can support testosterone levels, improve libido and much more. ​

Orders are made fresh, please allow up to 10 days for your order to arrive.
In each stack
Lovingly formulated to help enhance sexual wellness.
Nutritional Facts | Clinical Studies
Iron & Zinc
Helps maintain testosterone levels
Helps improve energy levels

Iron Citrate 12mg per serving
Zinc Citrate 10mg per serving
5-HTP
Supports the body's natural production of serotonin which plays a major role in positive mood and mental health
Shown to support healthy weight management
200mg per serving
Vitamin B12 (Cyanocobalamin)
Increases energy levels
Helps support immunity
2.5mcg per serving
Vegan Vitamin D3
We include x2 layers of Vegan Vitamin D3 to ensure you are getting the maximum benefit of our 'Sexual Health' stack
May help increase testosterone levels
May help increase libido
4000IU per serving

Beetroot
Full of antioxidants, calcium, iron, potassium, folate, nitrates and manganese
May help to improve endurance
Shown to support stamina
100mg per serving
7 in 1 nutrient gummies for ultimate convenience 

Inconvenient: can require multiple different pills

Trusted and loved by customers with 5+ million gummies made

Limited product reviews and sales information

Scientifically backed ingredients with optimal dosages

Low-quality ingredients

Freshly made, providing up to 99.5% efficacy levels 

Long supply chains resulting in lower than stated efficacy levels

Sugar-free, vegan and plastic-free packaging

Can contain sugar, gelatine and use plastic packaging

Travel-friendly and individually wrapped gummies

Not travel-friendly

Hassle-free subscriptions from £1 per day
Over 6 million Stacks sold
to thousands of happy customers.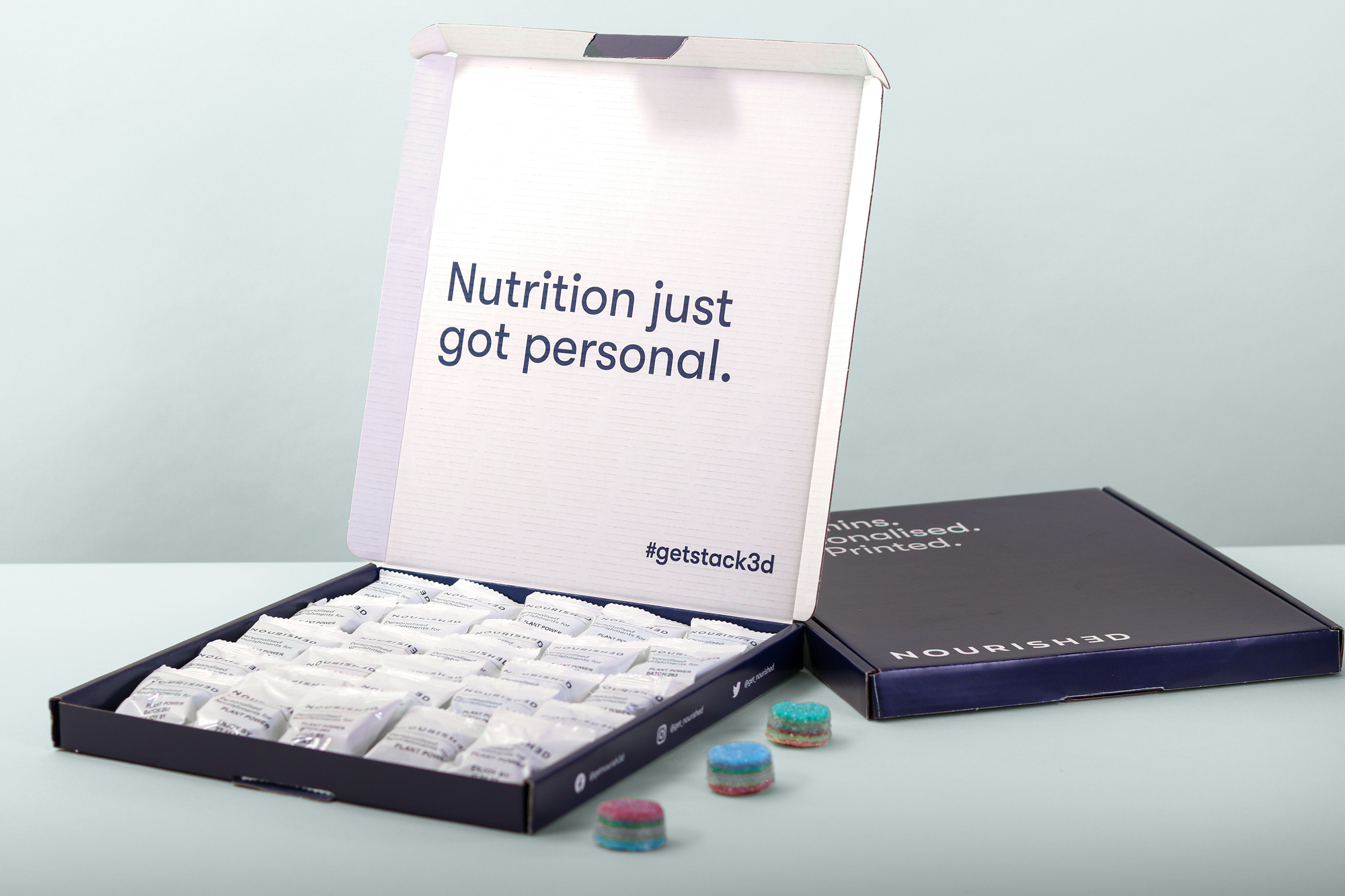 Frequently asked questions
How do we make your His Sexual Health stacks?
We 3D print all of our stacks to order using our special patented technology. These stacks come in a sweet blackcurrant flavour and should be taken once a day. You can read more about our technology on our blog here.
Can I cancel or pause my subscription?
Subscriptions can be cancelled anytime up to 24 hours before your next order is processed. Log into your online account and head to 'Subscriptions'. On each subscription, you will have the option to cancel or pause your order. Submit the form and our customer love team will confirm the change has been made to your account. Alternatively, please reach out to our team at customerlove@get-nourished.com, who will be happy to make any amendments to your account.
When will my order arrive?
Please allow 7 working days from th date of purchase for your Nourished stacks to be delivered. We make all stacks to order and this also includes shipping times. We currently ship all UK deliveries with DPD and once your item has been dispatched, you will receive a notification directly from our courier with a delivery date and time.