Formulated to nourish teeth, strengthen enamel and support healthy plaque pH levels. This unique blend is also packed with Vitamin E, a powerful nutrient used to defend against inflammation and free radicals, by maintaining healthy skin and eyes. 
Contains x28 individually wrapped fruit flavoured gummy super nutrients. Designed to be taken daily.
Defends skin & eyes against free radicals
Supports healthy plaque pH
Protects enamel by reducing plaque acidity
Supports natural defences against cavities
Orders are made fresh, please allow up to 10 days for your order to arrive.
Get more from your oral hygiene routine
Nutristacks are designed to be taken on the go, giving you fresh breath, and enhanced oral protection throughout the day
Nutristacks are not meant to be used as a substitute for brushing and flossing your teeth.
Better Oral Health: Sugar-Free Nutristack's
Developed in partnership with Colgate, a world leader in Oral Care, to bring you a new dimension of Oral Health on the go with added high impact benefits. Our fast absorption gummy super nutrients come in one delicious, convenient & refreshing chew.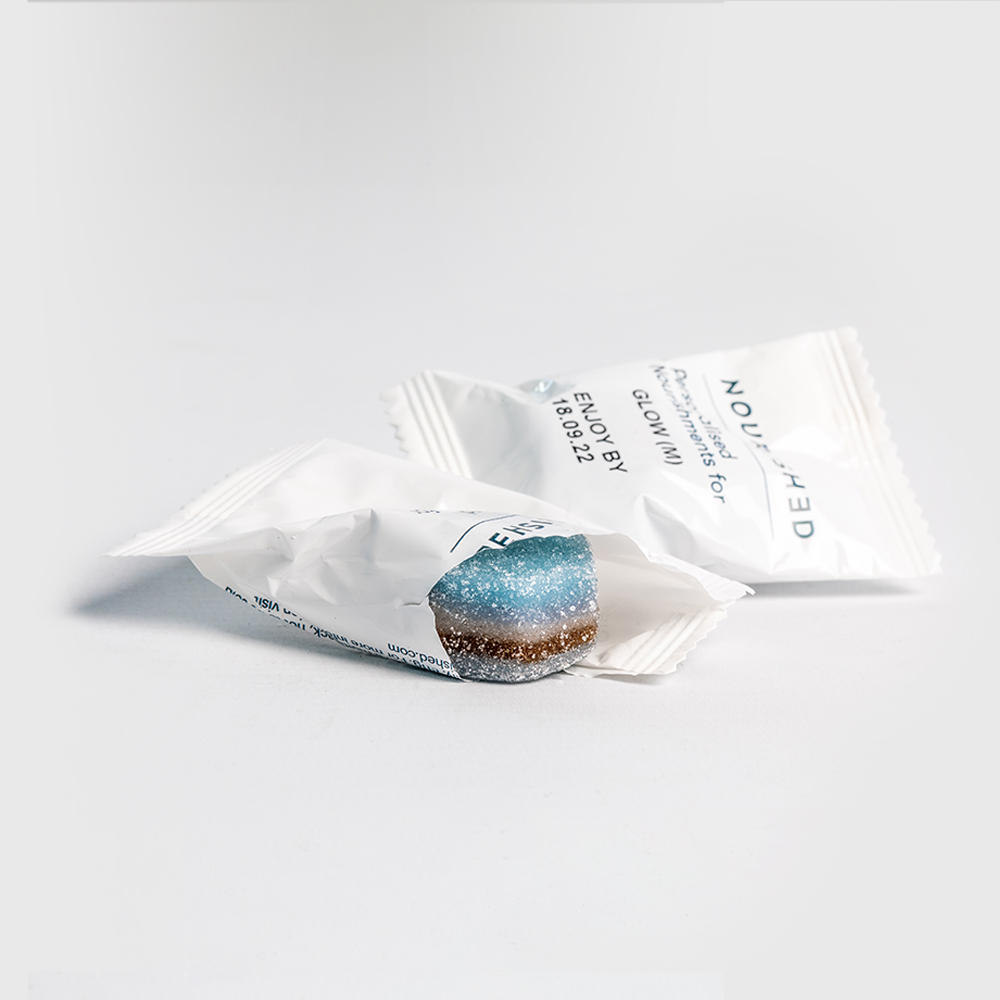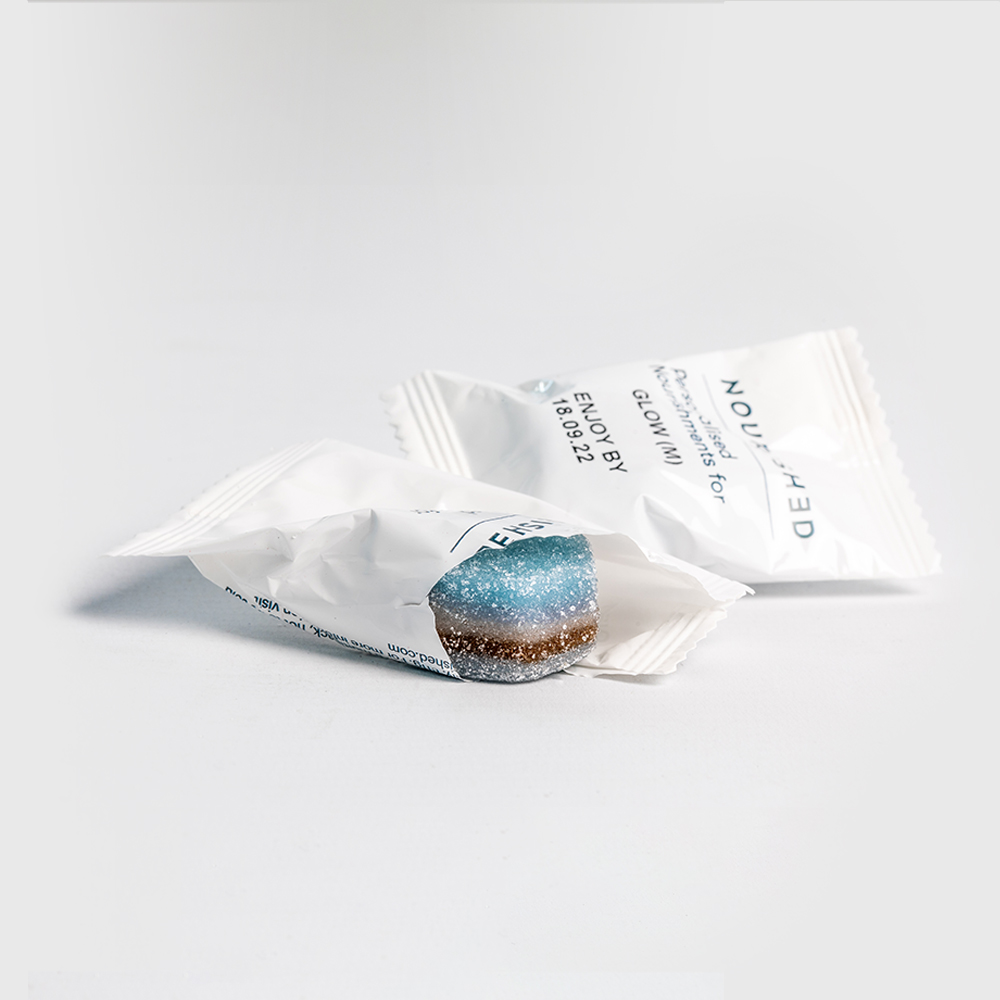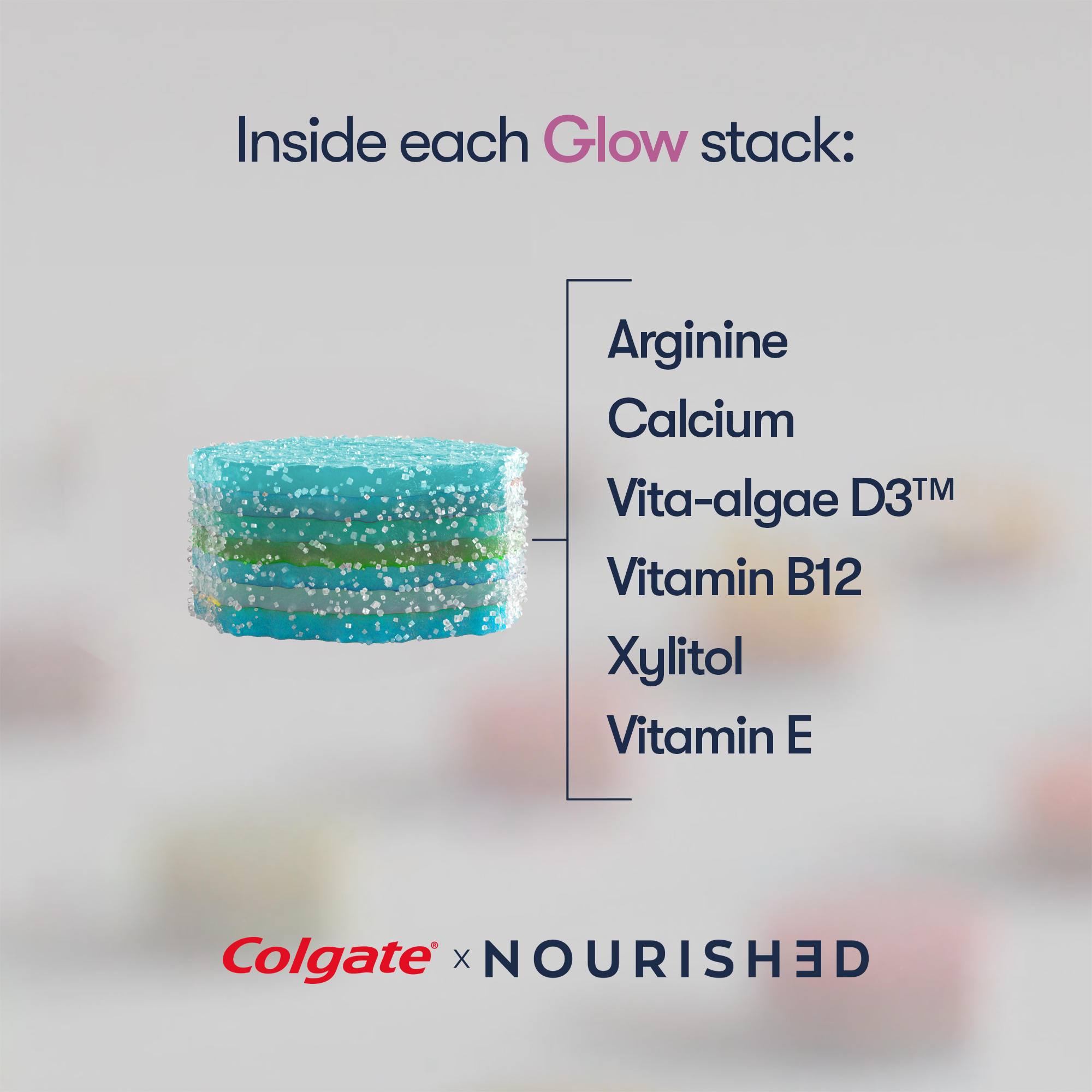 In each stack.
Studies have shown that arginine supports natural defences against cavities
Arginine has been found to diffuse around your teeth and gums to sustain good bacteria
Arginine has been shown in scientific studies to support good bacteria
Studies have shown how calcium is needed for the maintenance of normal teeth
Studies have shown how Vitamin D contributes to normal absorption/utilisation of calcium
Vitamin D contributes to normal blood calcium levels
One study showed how Vitamin D contributes to the maintenance of normal teeth
Studies have shown B12 improves dermatologic symptoms in people with deficiencies
Vitamin B12 contributes to the reduction of tiredness and fatigue
One study showed the role Vitamin B12 has in the process of cell division
Studies show sustained use of Xylitol results in a significant reduction in plaque adhesion
Consumption of foods and drinks containing Xylitol instead of sugar contributes to the maintenance of tooth enamel
Studies have shown Vitamin E increases hair growth
One study showed how Vitamin E contributes to the protection of cells from oxidative stress
High Efficacy & Absorption
Nourished super nutrient stacks are made fresh to order and we guarantee at least 99.5% efficacy on all of our products so you can trust that you are getting the maximum benefit and impact of the nutrients inside. In addition, all of our gummy stacks are made with a patented vegan gel delivery system, allowing for a higher-bioavailability of the actives inside and allowing them to be delivered into the bloodstream, up to 5x faster than pills or capsules.

Learn More