Personalised Gummy Nourishments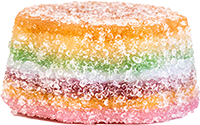 A daily dose of
vitamin you
Seven nutrients to suit your health goals
in one tasty, sugar-free gummy
---
✓ Free 1-week worth £9  
✓ Vegan & sugar-free ingredients  
✓ Fully personalised  
A daily dose of
vitamin you
Seven nutrients to suit your health goals
in one tasty, sugar-free gummy
---
✓ Free 1-week worth £9  
✓ Vegan & sugar-free ingredients  
✓ Fully personalised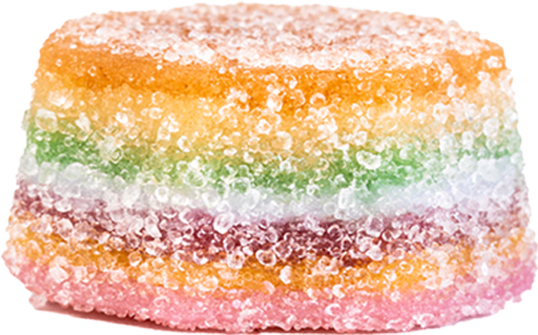 "As far as vitamins go, they are also the tastiest ones on the market by a long shot. What's not to love?"

"A few weeks later and I'm pretty sold... I'm starting the year feeling decidedly less dead than I ended it"

"Nourished 3D-Printed Multivitamins 'Beet' My Regular Supplement Routine"

"Nourished has a number of impressive achievements under its belt"
Way better than other gummy vitamins
| | | |
| --- | --- | --- |
| | Other Vitamins | Nourished |
| Vitamins made specifically for YOU | | |
| Clean and fresh, premium ingredients | | |
| Vitamins made fresh to order | | |
| Sugar free with natural alternatives | | |
| | | |
| Plastic free packaging and fully compostable | | |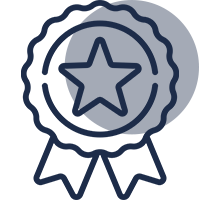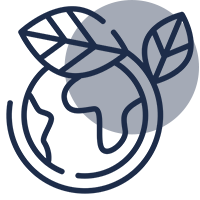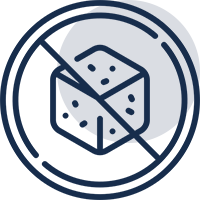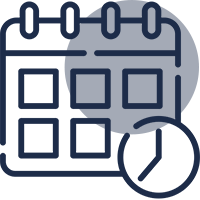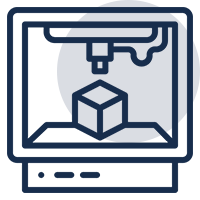 Nourished offers a variety of health benefits that range across our array of inclusions. Your freshly made stacks ensure that you will receive up to 99.5% of the nutritional value, which means that some of the benefits can begin making an impact right away, whilst others will occur with consistent vitamin consumption.
After taking your Nourished stacks for around 4 weeks you should be starting to feel the revitalising impact of your bespoke stack. Your physical and mental well-being are on their journey to being Nourished from the inside out, and there are lots more benefits to come!
With Nourished an established part of your daily routine, you are well on your way to smashing your goals and feeling the best version of yourself. Your own health should always be your top priority; so make sure you keep changing up your tailor-made Nourished stack to complement your evolving lifestyle.
Not only is your body now reaping the effects of your personalised nutrition regime; your bank account is likely counting on huge savings from not having to purchase all of your vitamins separately, and the environment isn't suffering thanks to the plastic free packaging!
with one of a kind stacks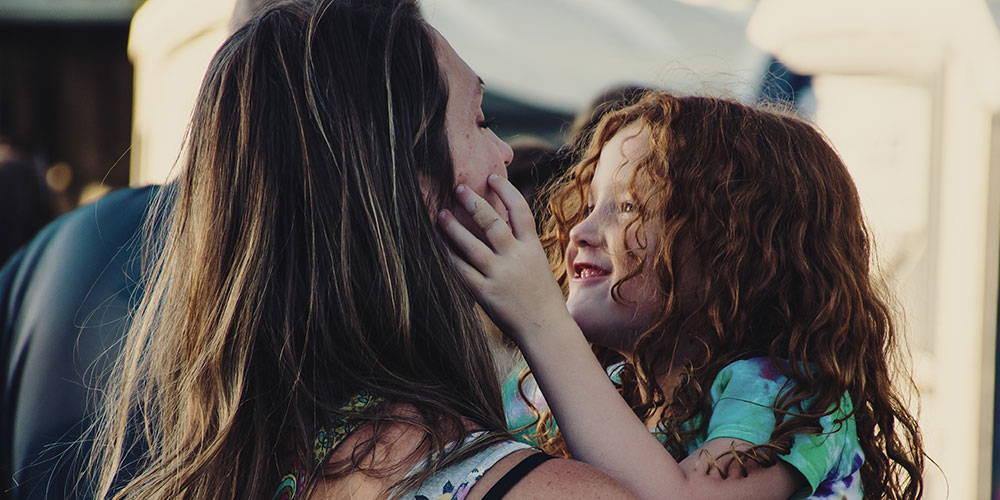 With 2 children and a flourishing career, keeping ontop of her health can be difficult.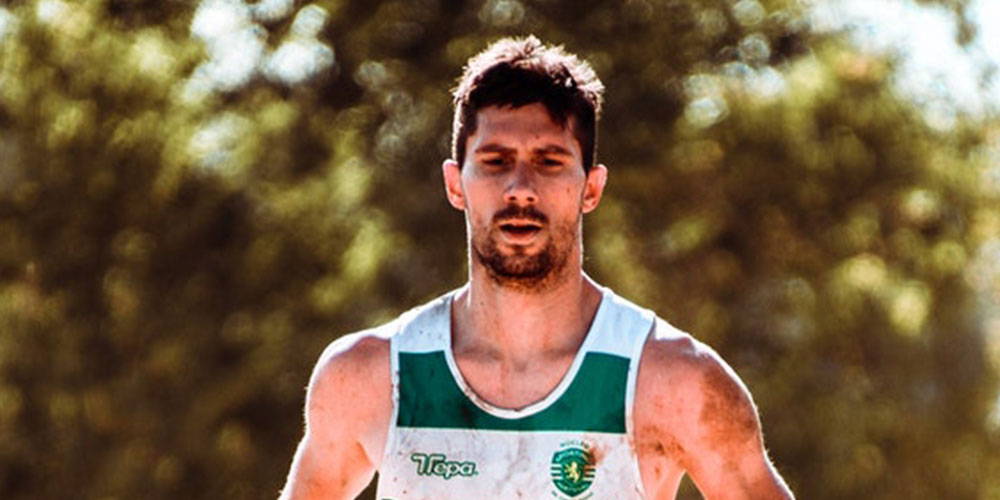 An amateur runner always gunning for the next 1st place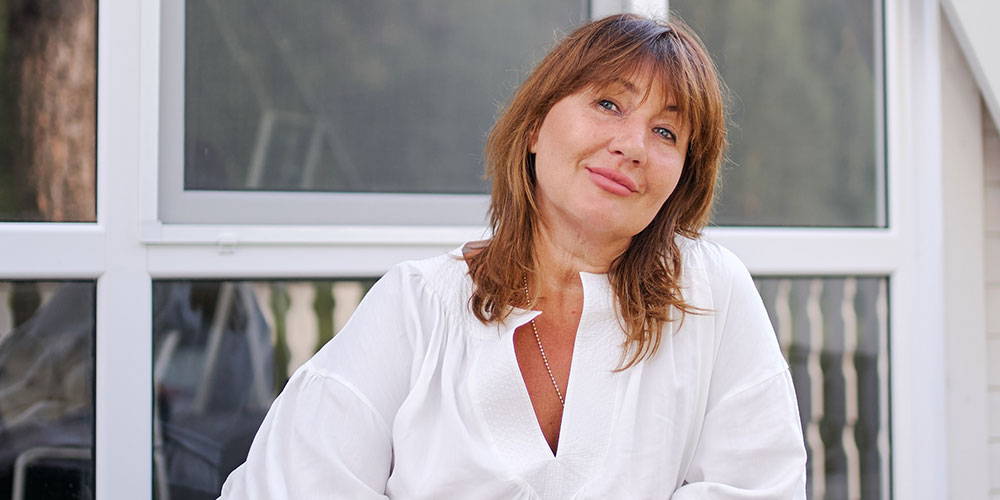 A stationary job and long commute makes exercise and eating the right food everyday difficult.



Don't Take Our Word For It
Fresh & Quality Ingredients
All of our ingredients are sourced from high-grade vegan whole food sources and lab-tested to ensure that every Nourishment is custom, quality and made to order.
Ashwagandha
A powerful natural herb, which can help reduce stress levels.
5-HTP
Positively impacts quality of sleep and appetite suppression
Apple Cider Vinegar
Proven appetite suppressant and improves gut health
Selenium
Can improve your metabolism and thyroid function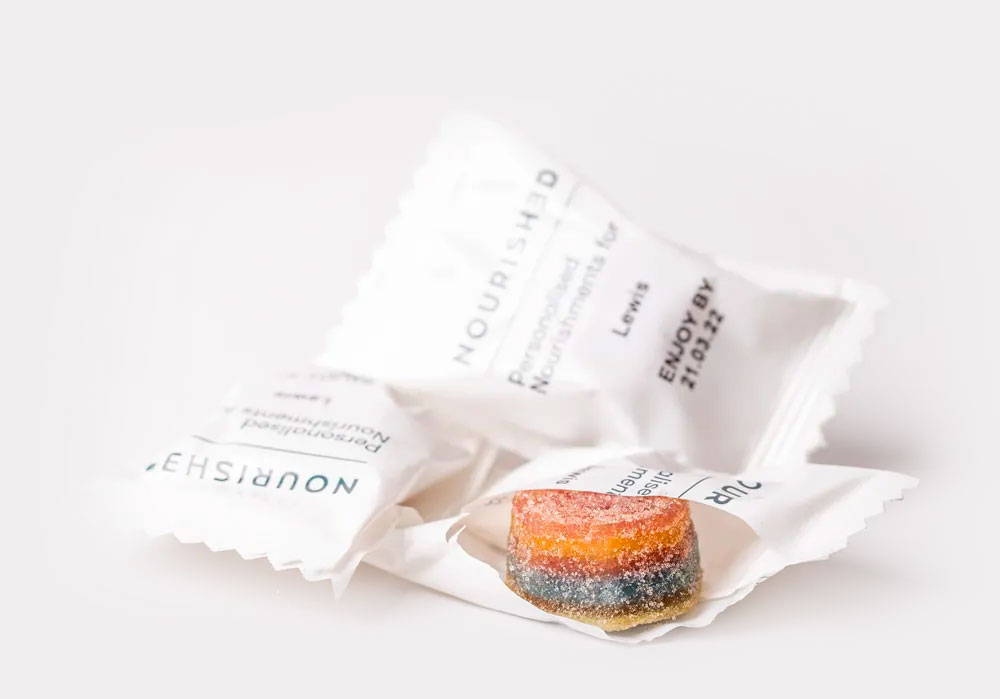 Do the stacks contain sugar or allergens
Our Nourished stacks are coated with erythritol which gives the stack a sweet taste. It also contains maltitol within the pectin gel formulation, but is most definitely sugar free.
If you do have a specific allergy or have any questions please reach out to us at customerlove@get-nourished.com
We 3D print all of our stacks, to order, using our special patented** technology, read more about our creations and printers on our blog here
** patent pending
What are the macronutrients & calories of the stacks?
**All nutritional values are on average
Each 11g stack contains
**Calories - 25

**Carbohydrates - 8g

Protein-0g

Fat-0g
Are they suitable for restrictive diets?
Our pectin based encapsulation formula is 100% vegan, allergen free, Halal and Kosher friendly. All of our active ingredients are also sourced from high quality whole food and vegan sources.
Where do you source your ingredients from?
We spent time making sure all of our ingredients are naturally sourced, vegan and all from UK suppliers.