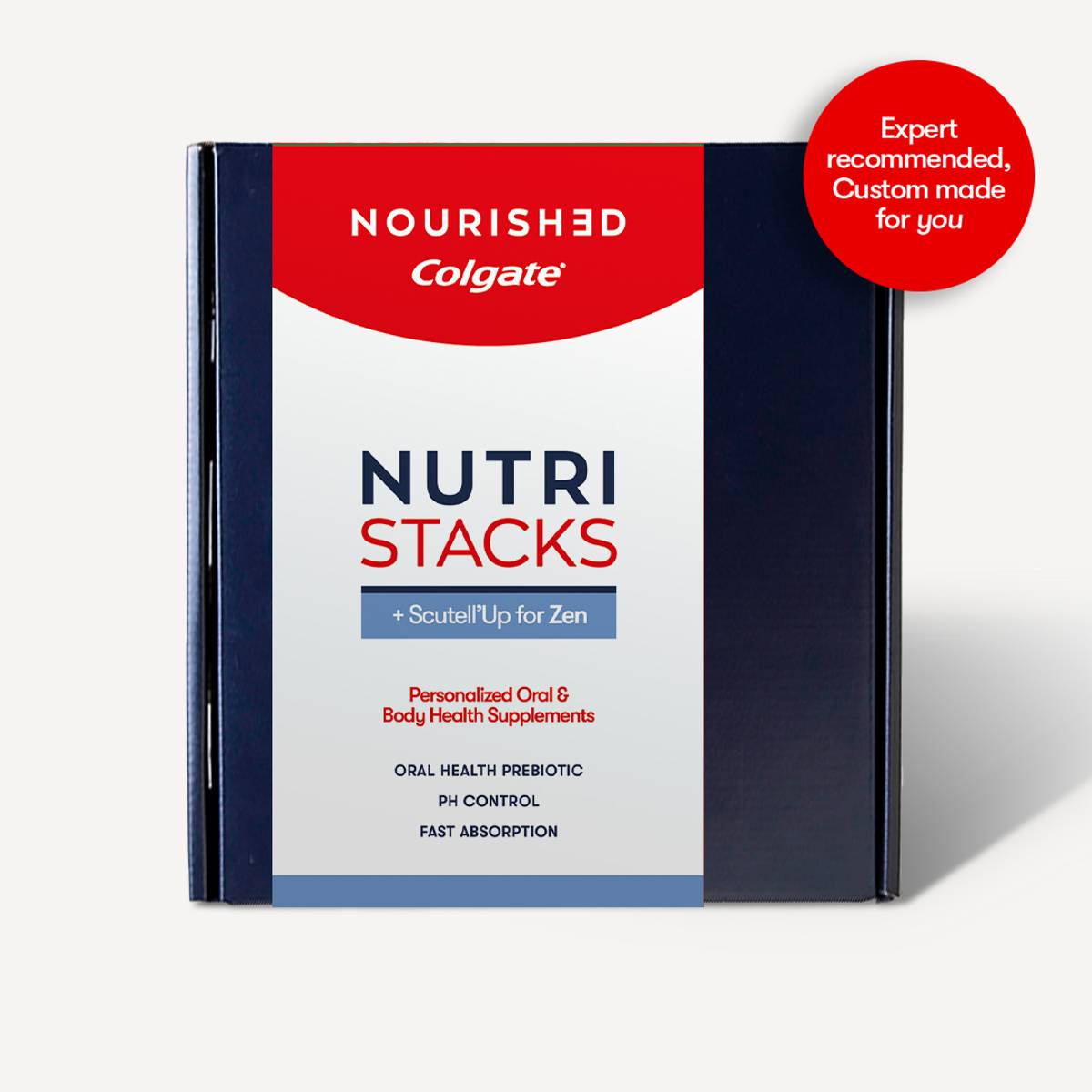 A powerful blend of scientifically backed ingredients formulated to help reduce hot flushes, mood fluctuations, hair loss and memory depletion; so you can get back to being you. 
Contains 28 x edible gummy vitamins designed to be taken daily.
An Essential to Support Good Mental Health
Controls Healthy Mouth PH
Protects Enamel & Reduces Acidity
Boosts Natural Defences Against Cavities
Orders are made fresh, please allow up to 7 days for your order to arrive.
Better Oral Health: Sugar-Free Nutristack's
Developed in partnership with Colgate, a world leader in Oral Care, to bring you a new dimension of Oral Health on the go with added high impact benefits. Our fast absorption gummy vitamins come in one delicious, convenient & refreshing chew.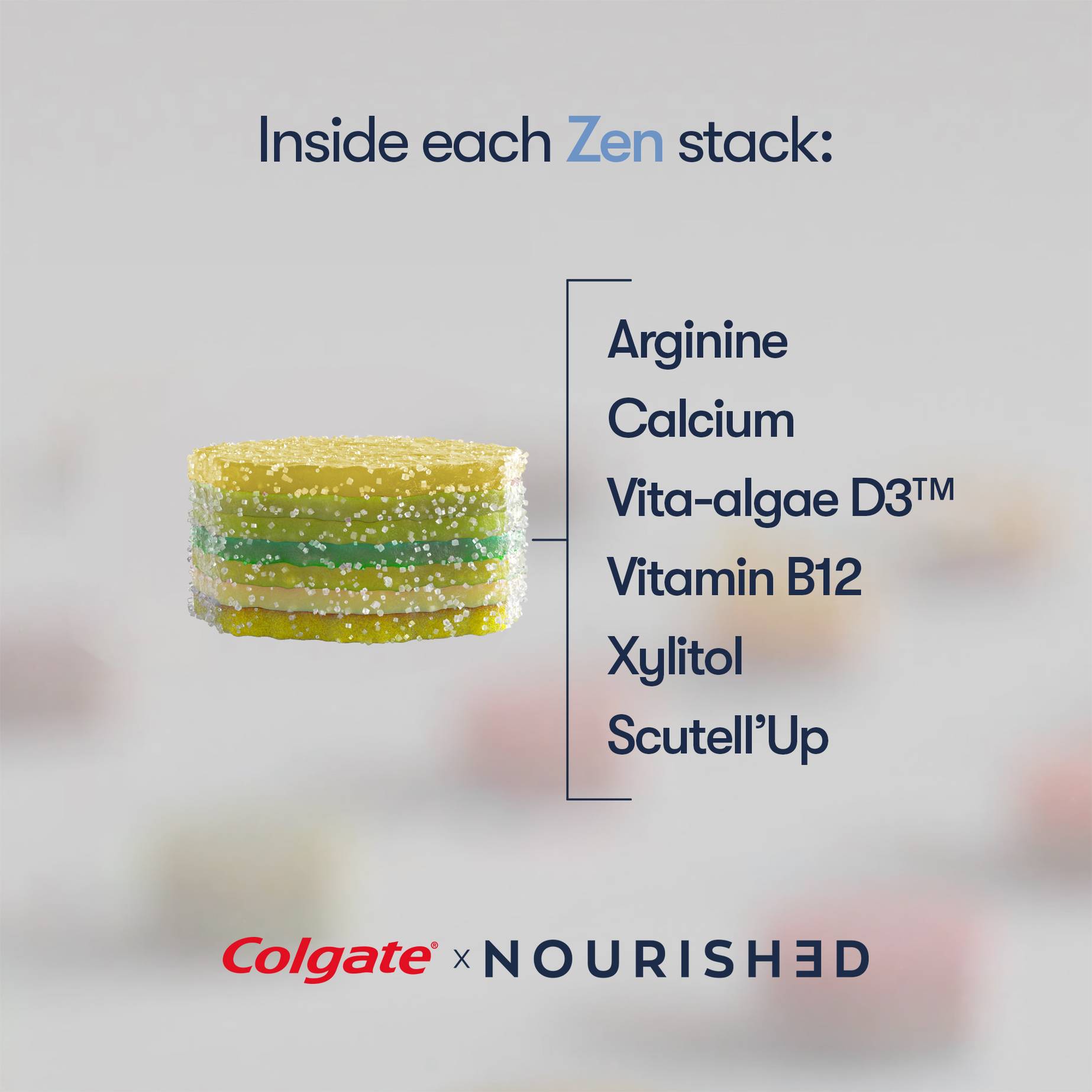 In each stack.
Supports Good Bacteria
Prebiotic Nutrient
Supports Natural Defence Against Cavities
Essential for Healthy Teeth & Gums
Supports A Healthier PH in the Mouth
Maintains Strength of Healthy Teeth
Reduces Acidity
Essential for Immunity Support
Aids Mood Regulation
Strengthens Teeth & Bones
Boosts Natural Immune System
Improves Sleep Pattern
Increase Energy Levels
Regulates Moods
Reduces Stress Levels
Protect Tooth Enamel
Reduces Acidity
An Essential To Support Good Mental Health
A Powerful Stress Reliever
Aids Cognitive Function
Helps To Improve Sleep Regulation
High Efficacy & Absorption
Nourished vitamin stacks are made fresh to order and we guarantee at least 99.5% efficacy on all of our products so you can trust that you are getting the maximum benefit and impact of the nutrients inside. In addition, all of our gummy stacks are made with a patented vegan gel delivery system, allowing for a higher-bioavailability of the actives inside and allowing them to be delivered into the bloodstream, up to 5x faster than pills or capsules.

Learn More